Proactivity is key: Nurturing your mental wellbeing everyday
Health & Wellbeing -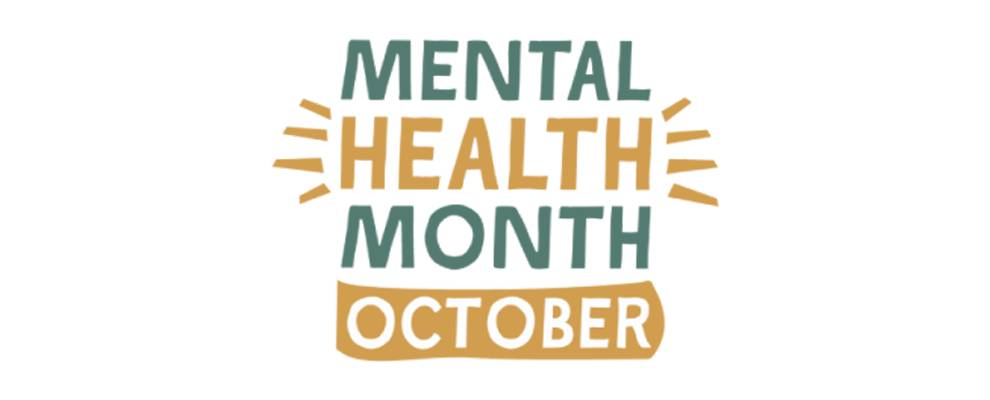 Mental Health Awareness Month (October) is an opportunity to pause and reflect on the significant benefits that prioritising mental wellbeing can have on overall health.
This year, the theme is 'We all have a role to play' and this can be applied in so many ways to understand the importance of good mental health in our everyday lives.
The Five Ways to Wellbeing offer simple and evidence-based actions that can improve our mental wellbeing and reduce the negative impact that stressful situations may bring. Take the opportunity to try the following activities that can help to play a role in improving mental wellbeing.
1. Stay active
Exercise boosts endorphins, which are our bodies' natural mood lifters and pain relievers, that can counteract the negative impacts of stress. Whether it is going for a short walk before breakfast, getting in the garden to mow the lawn, walking around to take a phone call, or even parking a little further away than you need to - any little bit of extra physical activity in our daily routines helps.
2. Connect
Building and maintaining strong social bonds provides a support system in times of need and acts as a powerful preventative measure against mental health conditions. Meaningful connections offer a sense of belonging, purpose, and a safe space for expressing thoughts and emotions. Good ways to do this are by reaching out to someone you have not spoken to in a while, calling instead of emailing, sharing how you are feeling, or setting a weekly reminder to get in touch with your loved ones.
3. Continue learning
Learning is not simply about acquiring new skills or knowledge; it is also about keeping the mind engaged, curious and adaptable. Some ways that we can continue on the pursuit of knowledge and make time to try new things is by re-discovering an old hobby or even starting a new one, attempting a new recipe, signing up for a course, or adding some non-fiction books or a documentary to your list.
4. Give back to others
The importance of giving back to others in the context of mental health cannot be overstated. Ways to do so can be through volunteering, helping your child with their homework, supporting a colleague at work, or simply doing something nice for someone. When we do so, we not only contribute to the betterment of our communities but also experience a sense of purpose and fulfilment.
5. Take notice
It is easy to get so caught up in the hustle and bustle of our lives and responsibilities that we do not pause and take the time to look after ourselves. Mindfulness encourages us to pause, observe our thoughts and feelings without judgment, and truly be present in the moment.
This can look different for everyone, like keeping a gratitude journal, practicing meditation, taking photos of things that make you smile or simply scheduling a break in your day just for you. These are just some ways that are great to support good mental health.
In a world where the demands of daily life can often be overwhelming, taking time to focus on mental health with a preventative mindset can lead to a healthier life overall. By recognising the impacts and taking proactive steps to reduce stress levels, you can better protect your mental wellbeing.
Getting help
This is not health advice for people in crisis. For support and information on prioritising mental wellbeing, speak with your GP or visit Headlight to help shine a light on your mental wellbeing blind spots.