Executive Team
Working together to help protect This Australian Life.
---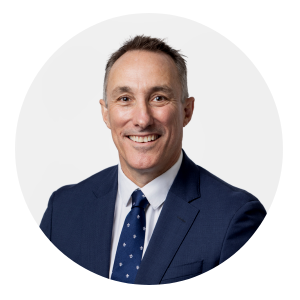 Brett Clark
Group CEO & Managing Director
Brett Clark was appointed TAL Group Chief Executive Officer and Managing Director in April 2015.
Brett has over 25 years global financial services experience holding a range of senior roles across Strategy, Finance, Sales, Product and Marketing and Operations in both the Australian and international insurance markets.
A qualified actuary, he holds a Bachelor of Commerce from University of Melbourne and has completed the Advanced Management Programme at INSEAD.
Brett is passionate about enhancing educational and career opportunities in rural and regional communities, and broader gender diversity through his roles as a Non-Executive Director of the Australian Business and Community Network and as a member of the Champions of Change Coalition. In addition, Brett is Co-Chair and a Non-Executive Director of The Council of Australian Life Insurers and holds a range of roles across the global Dai-ichi Life Group.
---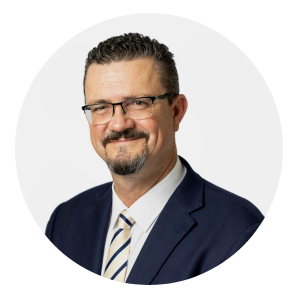 David Lees
Chief Financial Officer
David Lees joined TAL in February 2020, bringing over 25 years' experience in the Australian and UK financial services industry.
Prior to his appointment at TAL, David was the Deputy Chief Financial Officer at Westpac and he was the primary contact on the group's financial, accounting and reporting matters. David was also the Acting Chief Financial Officer of Westpac from June 2018 to September 2018, where he held the responsibility for Westpac's Finance, Group Audit, Tax, Treasury and Investor Relations functions.
David's experience encompasses a range of executive positions including BTFG's Chief Financial Officer, Chief Risk Officer, General Manager Super and Investments, General Manager of Business Transformation (leading the merger of BT and St George's wealth operations) and GM Insurance & Investments.
---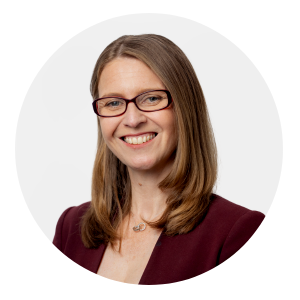 Jenny Oliver
Chief Executive—Group Life & Retirement
Jenny Oliver was appointed  Chief Claims Officer in June 2019. Since joining TAL in 2001, she has held a range of finance, operations and commercial roles within the organisation. Most recently, Jenny was General Manager of TAL's Group Insurance business and under her leadership TAL's Group business continued to strengthen and grow with new partnerships.
Jenny brings to this role strong leadership and empathy for customers and a deep appreciation and understanding of the importance of TAL's claims function.
Before joining TAL, Jenny worked at Deloitte Australia. She is a Chartered Accountant and holds a BEc and BComm from The Australian National University.
---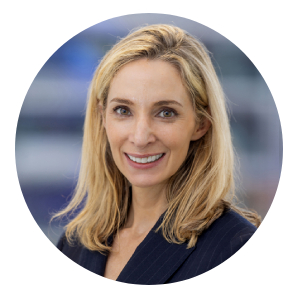 Fiona Macgregor
Chief Executive—Individual Life
Fiona Macgregor was appointed as TAL's Chief Information and Innovation Officer in July 2018.
Together with our technology partners, Fiona is focused on ensuring our technology capabilities and culture around digital and cyber continue to meet the evolving needs of our customers and partners. Previously Fiona was TAL's Chief Customer and Innovation Officer and remains a strong customer advocate in her current role.
Fiona has over 20 years' experience in financial services. She spent the first part of her career with a leading UK bank, latterly focused on customer-led innovation in European, US and Asian markets. Prior to joining TAL, Fiona worked as an independent consultant, advising some of the UK's largest service brands on innovation culture and growth strategy.
---
Chad Downie
Chief General Counsel
Chad Downie was appointed Chief General Counsel in April 2022, with responsibility for TAL's Legal, Disputes, Regulatory Governance and Company Secretariat functions. Chad has practised as a lawyer for 20 years in the financial services industry, specialising in insurance. Chad was the General Manager at TAL for five years before being appointed to the Chief General Counsel role.
Chad has extensive experience as a representative of TAL and the wider life insurance industry in leading consultation with the Government and Regulators on key legislative and regulatory changes affecting the industry.
Prior to joining TAL, Chad was a leading financial services and corporate lawyer at Westpac, primarily advising the life insurance and general insurance businesses.
Chad began his career as a lawyer at Minter Ellison Lawyers, practising in litigation and disputes resolution, including advising and representing insurers in large professional indemnity and public liability matters.
---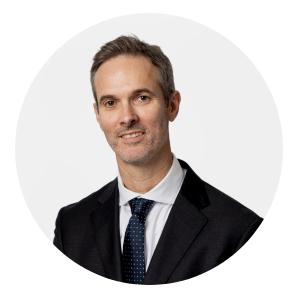 Cameron Pelling
Chief Risk Officer
Cameron Pelling was appointed Chief Risk Officer in April 2020, with responsibility for enterprise risk management, compliance, resilience and security. Cameron brings to the role over 20 years' experience in risk management.
Most recently, Cameron was General Manager, Risk at TAL for four years.
Prior to joining TAL, Cameron was a Division Director at Macquarie Bank, where he spent 10 years leading teams within operational risk and compliance across various Wealth, Personal Banking and Business Banking divisions of the Bank.
Cameron began his career in chartered accounting, initially with Price Waterhouse and then Enterprise Risk Services at Deloitte, working across the financial services, mining and telecommunications industries in Australia, Canada and the United Kingdom.
---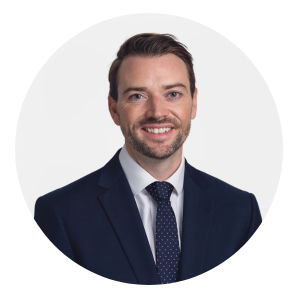 Alex Homer 
Chief Customer & Brand Officer
Alex Homer was appointed as TAL's Chief Customer and Brand Officer in December 2018.  Initially joining TAL in July 2014 as General Manager, CEO's Office, Alex was appointed General Manager of Lifebroker in September 2014.
Since joining TAL, Alex has developed a number of digital propositions and extended these into some of our alliance partnerships. Prior to his current appointment, Alex was General Manager, Comparison and Alliances where he looked after Lifebroker and our direct distribution partnerships including our recent 20 year distribution partnership agreement with Suncorp.
Prior to joining TAL, Alex was Head of Strategy and a member of the executive team at Lloyds International, the Australian subsidiary of Lloyds Banking Group.  Previously Alex was in the UK and performed a number of roles within Lloyds Banking Group across wealth management, retail and business banking and has experience working in Europe and the Middle East.
---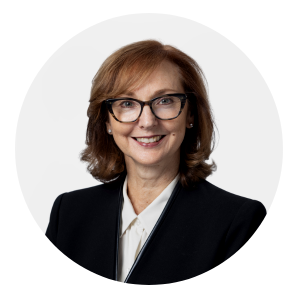 Ceri Ittensohn
Chief People & Culture Officer
Ceri Ittensohn joined TAL in October 2016 as Chief People & Culture Officer, bringing more than 25 years of experience in Human Resources both in Australia and Asia. 
Before joining TAL Ceri worked in General Insurance and the Global Hospitality sector, and led HR, Quality, Customer and Communications teams, bringing a commercial approach to their business contributions. She has a particular passion for working with purpose-led businesses that inspire their people to make a positive difference for customers, communities and investors.
Ceri holds an Honours degree in Organisational Psychology and is a member of the Australian Institute of Company Directors.
---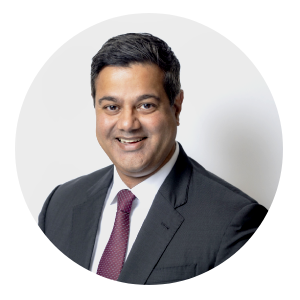 Hinesh Chauhan
Chief Information Officer
Hinesh Chauhan has over 20 years' experience in financial services and technology. He joined TAL in 2018 as General Manager, Technology, was appointed Executive General Manager, Technology in 2022 and Chief Information Officer in 2023.
Since joining TAL, Hinesh has been responsible for end-to-end technology delivery and architecture, including leading the technology stream for the acquisition of Westpac BTLife insurance business and teams developing technology supporting TAL's new digital insurance platform, TAL Connect. He led the technology stream following TAL's acquisition of Suncorp Life where he was responsible for transitioning the business's technology and infrastructure to TAL.
Hinesh is experienced in business and IT strategy, M&A, asset transitions, program and portfolio management, and digital engineering and delivery across financial services products and technology platforms. He has extensive experience across the wealth management and platforms business, leading large transformation and transition programs at Macquarie Bank from 2013 to 2016 as Division Director.
Hinesh has a BCom (Finance, Marketing) and a B. Sc (Computer Science, Mathematics) from the University of Sydney.
---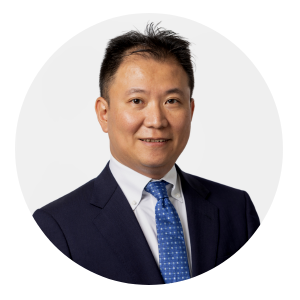 Kensuke Takashima
Chief Dai-ichi Corporate Officer
Kensuke Takashima joined TAL in April 2022 as Chief Dai-ichi Corporate Officer, reporting to the Group CEO. His role is to further develop the ongoing relationship between TAL and the Dai-ichi Life Group.
Ken has spent his entire career with the Dai-ichi Life Group, starting in the IT Department in 1998. In his most recent role, Ken was Head of the International Planning Group and formulated the overall international life insurance business strategy for the Dai-ichi Life Group, including capital, M&A, and other strategies. Ken also worked in Star Union Dai-ichi Life Insurance Company Limited, a Dai-ichi Life Group company in India, for 4 years, leading the financial planning department and maximizing the corporate value.
Ken brings to TAL significant international life insurance experience and a wealth of knowledge about developing the business strategy of the Dai-ichi Life Group.