Leading through innovation
Our aim is to never stand still but to exceed the needs of the Australian community now and into the future.
We recognise the need to continually evolve to meet and exceed the needs of the Australian community now and into the future. 
With a focus on industry-leading innovation we turn ideas into solutions that provide meaningful value for our customers, our partners, and our people. 
 
Our Accelerator Program combines customer insight, creative techniques and rapid prototyping methodologies to create new propositions for our business and our partners.
 
Our incubator leverages data science and emerging technologies to develop and pilot new opportunities to solve customer needs by bringing about a tech-focus to the way we do business.
Partnering with the brightest minds
Leveraging technology. Embracing partnerships. Driving innovation
We believe that technology can help us build better connections with each other. To embrace this, we are a founding partner of fintech start-up, Stone & Chalk.
The Insuretech program
We asked start ups to look at how to solve some of the issues faced by the insurance industry as a whole. By harnessing the collective talents of the start-up community through the Insurtech program, we can advance better solutions for people in the long-term. 
Working with Coventured and RegTech
We also have in place partnerships with platforms Conventured and RegTech. Through these, we connect with other start-ups to look at ways we can support Australians to live healthier, better lives. 
Working with the brightest minds
We have a commitment to investing in young Australians through our university partners; The University of New South Wales (UNSW) and The University of Technology Sydney (UTS). TAL supports undergraduate industrial placements to nurture and grow young talent. This is a mutually beneficial exchange that builds and supports our capabilities. 
Building a culture of innovation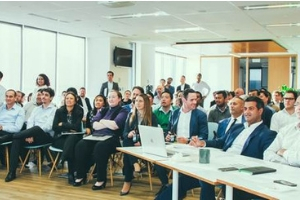 Innovation challenge 
Our Annual Innovation Challenge is a chance for our people to unleash their creativity and suggest new ways to better serve our customers. Last year's winning idea is an app designed to make it easier for our customers to manage their claim in real time, upload documents and track its progress.  The app is currently being piloted with one of our partners.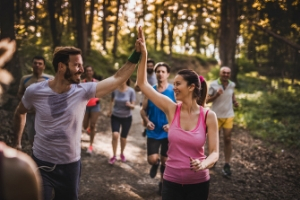 Innovation Society
The Innovation Society is an opportunity for our people to promote a culture of innovation within their team and constructively debate ideas with other members and participate in workshops. Bi-monthly meetings are used to discuss updates in innovation, along with quarterly presentations to provide our people with external perspectives on industry trends.